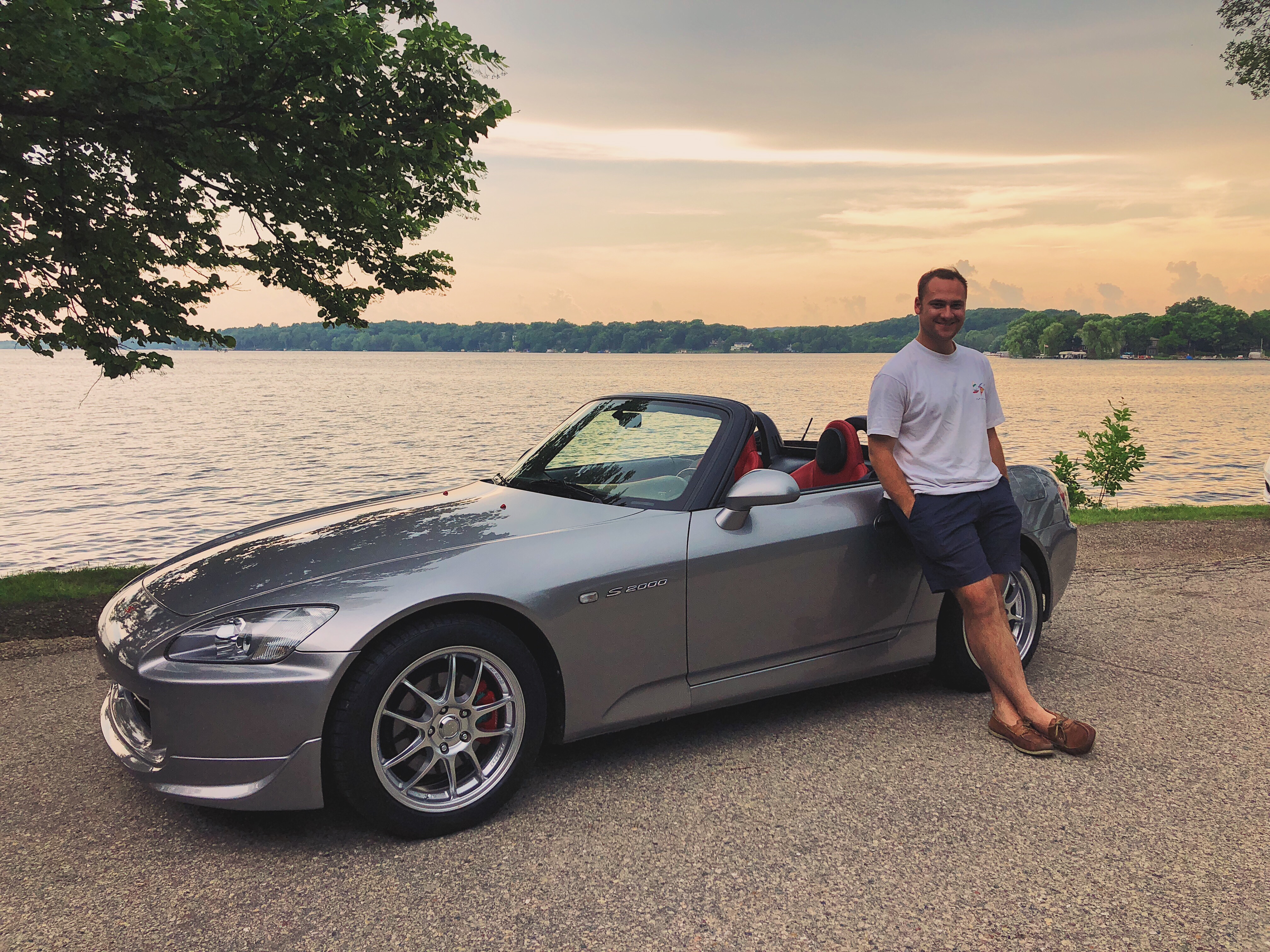 Andrew Bogusz is the founder and president of Emerging Classics LLC. The automotive lifestyle has played an integral role in shaping Andrew's life. Andrew was immersed in the car world early in his childhood with rides in his dad's 1957 Chevrolet Bel Air and cruises in his mother's daily driver, a 1984 Mazda RX-7. The automotive lifestyle was truly a family affair!

During Andrew's time at Marquette University High School, his automotive appreciation grew extensively. He began to branch out from classic American cars of the 1950s through 1970s and into vintage and modern European and Japanese cars. After graduation, he was determined to begin his own company that would focus on the preservation and documentation of classic automobiles.

Andrew attended the University of Wisconsin Oshkosh where he studied Public Relations and Journalism. He based much of his supplementary curriculum in business and geoscience classes. Besides championing the preservation and enjoyment of vintage automobiles, Andrew has become interested in renewable energy and sustainable business practices and how they can be applied into the automotive industry. Andrew had the opportunity to study abroad in Germany with an international HVAC manufacturer where he learned European business models and further developed his own small business goals. Andrew is eager to implement his sustainable business ideas into the American automotive aftermarket and push for an overall paradigm shift.

Andrew has no alliance to any particular brand or era of vehicle. He has an affinity for all cars. He currently is a member of the Classic Car Club of America, cars from 1915-1948, and is an incumbent board manager for the Wisconsin Region Chapter. Andrew has also been involved with class creation and recruitment for the Milwaukee Concours d'Elegance and is hoping to become more involved with the planning and operations side in the near future. Andrew and his father travel the United States attending car shows and auctions as well as participate in the local Southeastern Wisconsin car scene with a small car collection they co-own together. When Andrew is not doing "car stuff," as his friends put it, he can be found playing golf or volleyball, writing short stories or cruising back country roads on his motorcycle.